What Sets Us Apart: Delivering Bold & Reeves' Values Through Innovative Proptech
At Bold & Reeves, we want to offer the utmost transparency when it comes to our prime property management services, values and operations. The proptech innovations we offer clients set us apart in a property industry that is slow to change. In a three-part series, we want to give you a detailed insight into the property management solutions we provide our high-net-worth clients.
Who we are
At Bold & Reeves, our core mission is to protect the value and reduce the total cost of ownership of luxury homes. We do this by focusing on our client's needs, innovating our services, and by building a company culture based on integrity, care and understanding.
We help time-poor homeowners manage their properties so that fewer things break down and running costs are reduced. When a client joins, they are provided with a personal property manager and are given access to our black book of vetted contractors (we call them partners) at reduced rates. As well as this, they have access to our unique online logbook. Our logbook utilises proptech to record the dynamics of every intervention that is made on our client's behalf while presenting it to clients in real-time.
We not only manage and maintain properties but also remotely monitor critical assets, such as boilers and water pressure, so that even if the house is empty, we're protecting it. All of this activity is detailed in the logbook, which means that when the property is sold, a client can use this proptech as a detailed track record of servicing and care.
Our values
Many high-net-worth individuals are time-poor and cost-conscious and vulnerable to being overcharged by their supplier network. Our team of experienced property managers helps to mitigate these risks, by working with our curated partner network to minimise our clients' exposure, and consistently reduce the total cost of luxury property.
Over time not only does this demonstrate unparalleled levels of care and upkeep for our client's homes to potential buyers, but also shows uniquely consistent savings in ownership costs. They are left feeling supported, richer in time and money, and free from hassle.
Our bespoke proptech solution: the logbook
Our clients have access to their property logbook at any time in order to provide complete transparency as to who did what maintenance task, when and for how much, the invoice, when they were paid, and in-depth insights into cost savings. Here's how it works.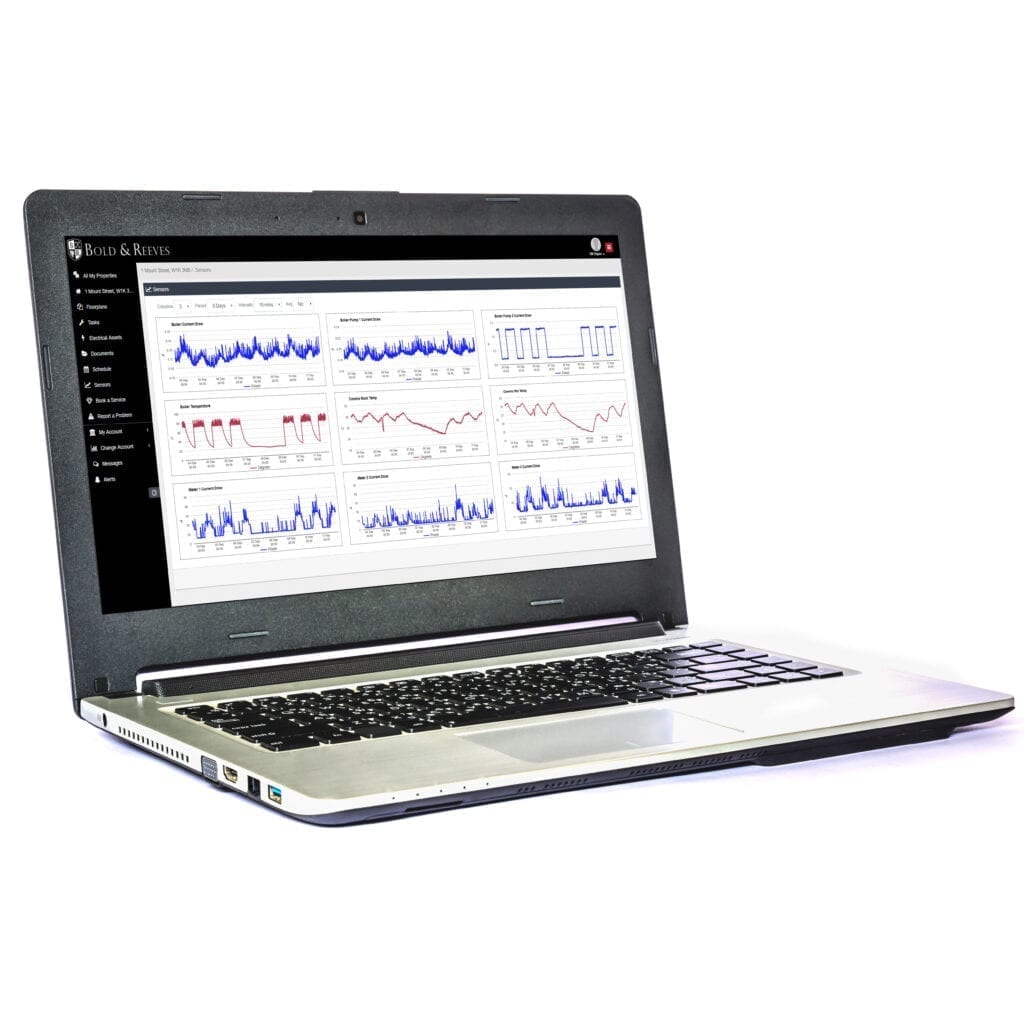 Top security
To use our logbook, every user has to set up two-factor authentication with a phone, the same security that you find on internet banking. This protects any sensitive information in the logbook. Once this has been entered, you will have access to the complete range of services on the dashboard.  
We provide access to multiple users if required, and we can limit access accordingly. For example, a client might want to provide access for a household staff member, but restrict their access to the finance sections. For clients who have property portfolios, we can list each property under the same account or different accounts.
Scheduling maintenance at a convenient time
The schedule shows what property maintenance has happened and what is booked in. You can choose to look at an annual overview or go into more detail for each day. The scheduling enables us to book in property maintenance when a client is present if they would prefer to oversee any process, or at a convenient time when they are out of the house.
Up-to-date electrical assets
When we take on a new client, we carry out an audit of the property document the exact make, model, serial number and user manual of each electrical item in the house and store the details and photos in the logbook. This means that when we deploy contractors to a property, we know exactly what parts we need and how each system works. It also means that any client, cleaner, housekeeper or property manager can find all the information they need if they want to know how any appliance works.
Reporting a problem
In the logbook, there are also sections where you can book a service and report a problem. You can contact the team 24 hours a day, seven days a week. What's more, the message isn't received by just the primary property manager but an extended Bold & Reeves team so that should anyone be on sick leave or annual leave, you can rest assured that your problem will be picked up immediately.
The Bold & Reeves logbook is also available as an iOS app, making it much more time-efficient to report a problem. A client can simply use our proptech solution to take a photo and send it through the messaging service.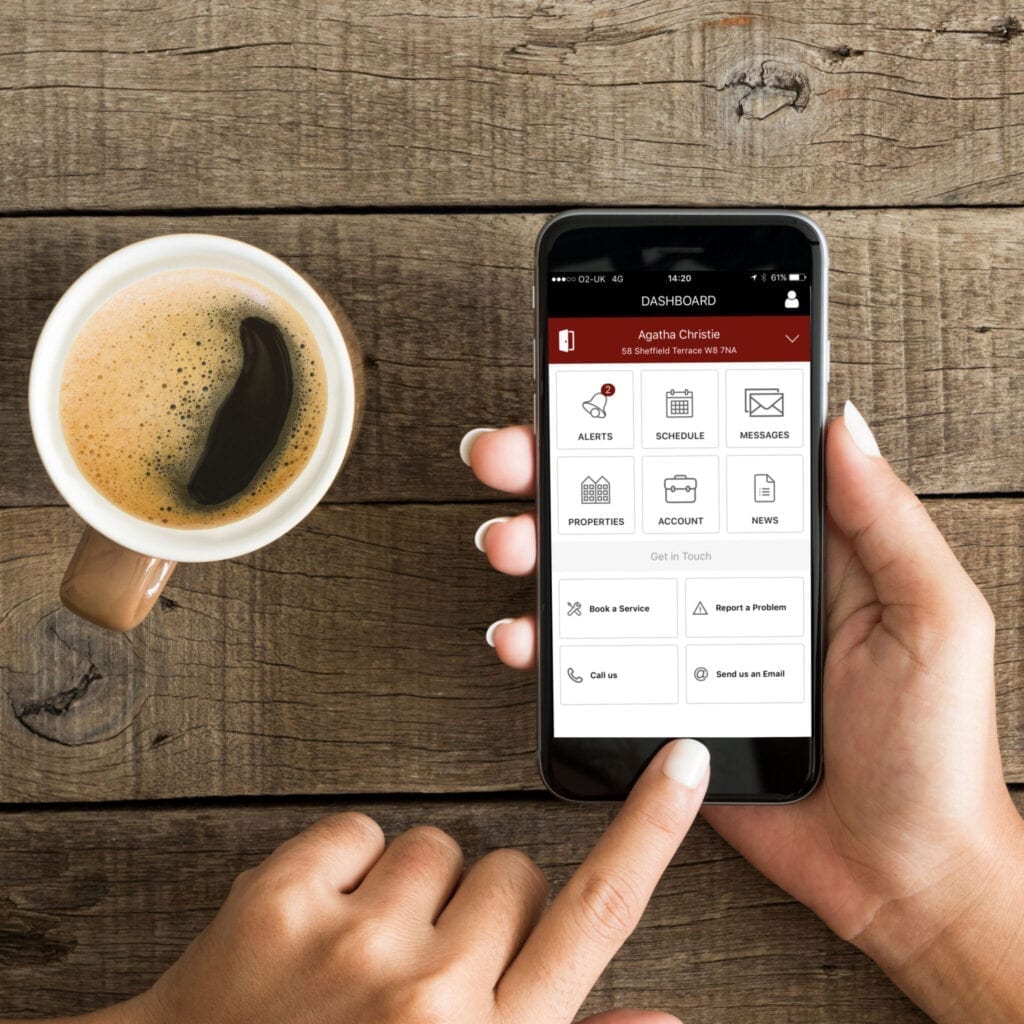 Full list of tasks
We create a full list of tasks and the current status of each, which you can search as part of a list or see highlighted on a floor plan of the property. On the floor plan, all tasks are colour coordinated and labelled. It shows which tasks are being fixed, which are outstanding and what has broken down. We provide an exceptional level of detail, including who was sent out to fix a problem, when they were sent, when the task was completed, as well as before-and-after photos.
Documentation all in one place
We have a section within the logbook that acts as a filing cabinet for the entire property. This is where we can store important documents such as building certificates, contracts, licenses to alter an apartment, and title deeds. Should a client decide to sell, a solicitor can then access everything on one platform with ease, saving time and money.
Secure and accurate accounting
In the logbook, we can show clients a detailed insight across all property maintenance tasks, as well as how much payment is outstanding. We work by paying all the invoices on behalf of a client so that they only have to pay us one monthly bill. All the invoices are stored on the system and we work with reliable contractors at industry rates to offer complete transparency, value for money and discounted rates. All invoices can be traced back to the exact task on the system and we provide an overview of what bills relate to reactionary calls or planned maintenance.
Cost analysis
We regard the cost analysis section as one of the most important parts of the logbook. It provides complete transparency and an unparalleled level of detail into the maintenance and upkeep of a property. By combining all the above information with our technology we are able to provide monthly and annual breakdowns of the exact percentage of work related to reactive and planned maintenance, from air conditioning to plumbing. Each month, we will review these figures to ensure we are on track, and if there are any anomalies in costing and price, we will provide a breakdown of exactly what those costs are and why they were submitted. This also helps us to improve on the service and ensure any costs that have been incurred are done so as preventative measures to save money in the future.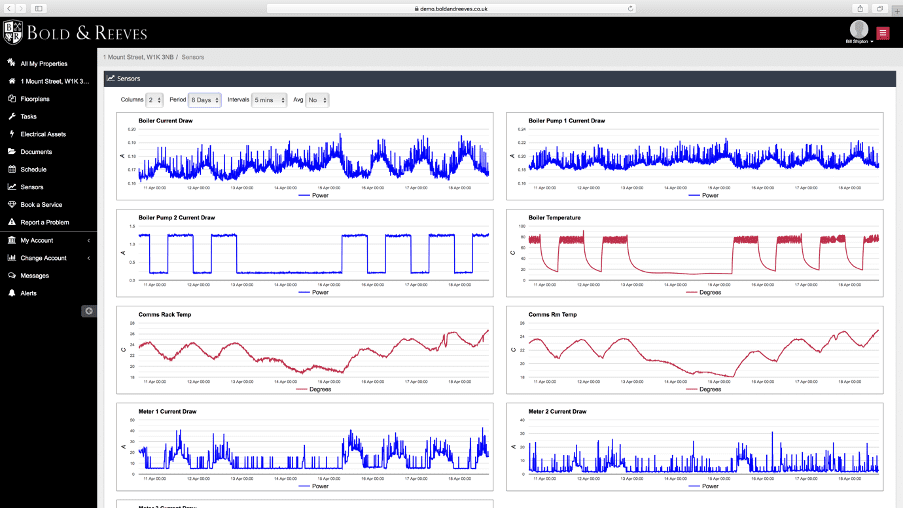 Proptech solution: Remote monitoring
Also included in the logbook is a section on remote monitoring, a key part of our proptech solutions. We work with international AI and sensor specialists Infogrid and Shepherd to deliver the ultimate remote monitoring solutions for a property. As standard, we install sensors on boilers to monitor the temperature and flow. If the temperature drops off or the flow spikes, we will be notified and can support the problem immediately, sometimes even before a client knows there is anything wrong.
This allows us to provide a unique service for international clients who may be absent from their properties for long periods of time, as well as those clients who live in their properties all year round and require constant maintenance support.
We are proud to offer unique proptech solutions that cannot be found anywhere else in the property industry. We are proud to deliver the best high-end property management in the business. In the past, property maintenance has often been an area of service shrouded in mystery and filled with underhand dealings with contractors. We aim to lift the lid on property management, providing full transparency and delivering the highest quality proptech innovations to reduce stress, save time and offer complete transparency around costs.
For a comprehensive presentation of the Bold & Reeves logbook and our services, please contact Henry Browne, henry.browne@boldandreeves.co.uk