Five Minutes With… Louise Wicksteed, Design Director, Sims Hilditch
While we've covered security, law, insurance and education in our 'Five Minutes With…' interview series, we haven't discussed interior design for some time. So, it was a pleasure to sit down with Louise Wicksteed, Design Director at luxury interior design practice Sims Hilditch. We talked about new jobs, recent projects and future partnerships.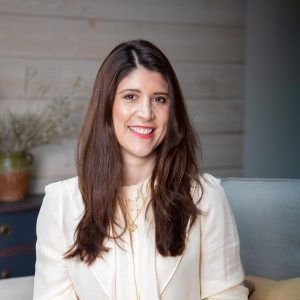 You joined the Sims Hilditch at the beginning of this year, what was your background before this?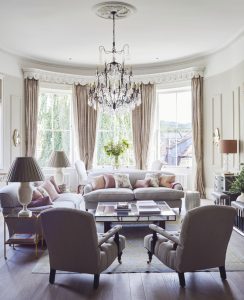 I've been working in high-end residential for the past 15 years, predominantly in London but further afield as well. Interior design is all I've ever done since graduating. I went straight into working for luxury property developers and then for a few different practices.
I'm really excited to be working with Sims Hilditch now as Design Director. Sims Hilditch is known for its classical English style. This look is really relevant right now – there's a big return to Classicism – and it's also where my interest lies.
Can you tell us a bit about your role as Design Director?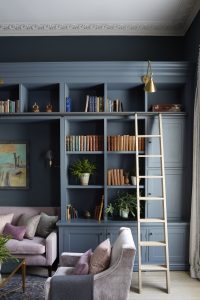 I head up the studio alongside the founder Emma Sims-Hilditch; she's very much the creative part of the business. She established the business more than 12 years ago and design is her passion.
I'm in the studio with the team every day overseeing the projects. It can be very varied, from big homes in London to beautiful fishing houses in the middle of Cornwall – there's a real breadth of projects to work on. We're lucky enough to have a beautiful studio in the Cotswolds which overlooks beautiful green fields and has an amazing library. It's a lovely space to get creative with the team.
Have there been any recent stand-out projects for you?
The team have worked on some incredible projects. We recently completed on a property that has been in the same family for 500 years. It's a stunning stately home and a dream project for a designer!
What sets Sims Hilditch apart in the world of luxury property?
We feel like we're a very approachable and friendly company. The way Emma started was by building relationships and getting repeat business, so we like to think of our clients as friends. We spend a lot of time with the client at the beginning of the journey, talking to them and understanding their needs.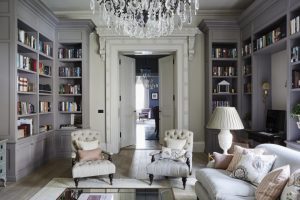 We are also very process-driven and efficient. We have a separate procurement team that source all the FF&E (furniture, fixtures and equipment) and loose items of each project, and manage the delivery and installation. It's great to have both a really strong creative and delivery team.
What's the Sims Hilditch client base like?
We've certainly seen younger clients come onboard, such as tech entrepreneurs, but we also have young families, couples or retirees looking to downsize or have a pied à terre in London. We get to work on multiple properties for clients which are really lovely.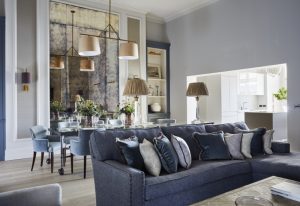 What's the Sims Hilditch aesthetic?
Our style is timeless. We are routed in Classicism but there's a contemporary and cleanness to it. We create interiors that are beautiful but functional and liveable. We're constantly out there sourcing new ideas, such as through travel, photographs, fabrics, prints, wallpapers.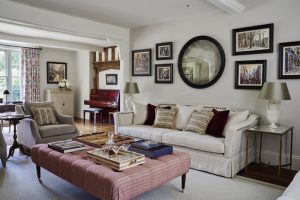 How did you discover Bold & Reeves?
Our Head of Partnerships is responsible for building our network in London, such as with architects and property businesses. She was introduced to Bold & Reeves and noticed that there was a real synergy between our clients, so she got in touch with Henry Browne, Head of Client Services and it seemed like a natural partnership.
What do you find similar about the two companies?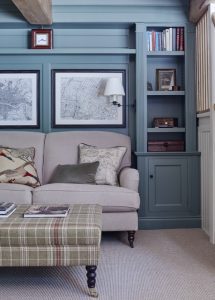 In a similar way to how Bold & Reeves offers after-care for a property, we offer a very cohesive service after each of our projects. When we finish a design, we catalogue all of the finishes, the paint colours, the wallpapers, etc., and we hand over a package of information to the client. This means that if there are any concerns in the future, they can be managed by us and the client doesn't have to worry. While projects may finish, the relationships don't.
Are there any exciting plans in the pipeline for Sims Hilditch?
We have so many exciting projects in the pipeline as a brand. We are looking at how we can become a more sustainable business and there are some projects to be announced soon! We are also working on a collaboration with an art dealer at next year's Masterpiece. While our headquarters are in the countryside, but we are very much present in London!
To find out more about Sims Hilditch, please speak to your personal property manager or visit: www.simshilditch.com