Five Minutes With… Laura Conduit, Partner, Farrer & Co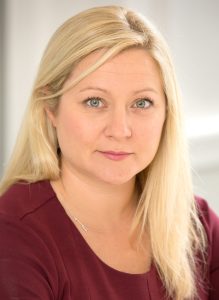 We sit down with Laura Conduit a partner at the law firm Farrer & Co, which has been established for more than 300 years, and has spent 200 of those in the same office in Lincoln's Inn Fields. We talk all things law, property and exceptional service.
Farrer & Co is an independent law firm that was founded in 1701. What inspired you to join the company?
When I started at Farrer & Co in 2013, I knew about its amazing history but it was only when I joined that I found out why it has been around for such a long time: because of the brilliance of its people. They're not only talented legal minds, they're also really interesting. I have a huge amount of fun at work and many of my best friends work here.
In the property industry, we're seen as being fast and efficient with our advice, which wouldn't normally be associated with an old law firm. Our clients really appreciate both our modernity and our reliability.
What do you do at Farrer & Co?
As a property department, we look after the complete works, with specialist rural, commercial property and residential teams.  We cover the whole spectrum of property across litigation, construction, and planning.
Our rural property experts look after some of the biggest landed estates, dealing with land management issues such as shooting rights, easements, and minerals rights.  My impressive commercial property colleagues work on large development projects as well as looking after clients investing in, disposing of or financing retail space, hotels and offices.
I'm a partner in the residential property and secured lending team.  We act for clients in relation to buying, selling and financing houses and flats.  We act for individuals and developers as well as acting for a large number of private banks on mortgage work.
As a company, there isn't a property question that we wouldn't know the answer to. It's a real team effort.
What sets your service apart?
We look after a lot of UHNWIs and somewhat unusually we also often act for other lawyers. The two have very similar demands – they operate all hours of the day and night; they don't like to hang about; and they like quick answers to their questions.  Often we are working on high-value assets, so clients really want to engage with the issues. It's an interesting world that we operate in, and it's the clients that keep it interesting. If someone says to me, we're buying this property and we've agreed 48 hours to exchange, that's what gets me out of bed in the morning.
What interested you about Bold & Reeves?
Bold & Reeves has a reputation of being a leader at what they do in the property market. There are not many reliable property managers at this level in the industry. There are only a handful of people that our clients would look to for property management in their home. Having a little black book of contacts, where clients can expect the levels of service that they're used to, is really important to us.
Are there any synergies that you share with Bold & Reeves?
Trust is really important. My job is to protect the client and there can be a risk of them not being properly looked after. We trust Bold & Reeves to look after our clients properly and give them straight-forward advice, even if it's sometimes not what they want to hear.
Over the past few years, people's houses have become increasingly important to them. People have been looking to maintain and refurbish their homes in a time when it's hard to find the right contractors and costs are rising. It's really essential to have good people on your team if you're looking to get something done on time, to budget and to the quality standard that you want.
What changes have you noticed in the property market over the past year or so?
People have been choosing to buy country homes although now the London market is definitely back. We've noticed that more and more people need buying agents as they're not really in with a chance otherwise at the moment – London is pretty competitive for quality properties in prime areas. The market has certainly been helped now that travel restrictions are lifting – the overseas buyers are back in town.
To find out more about Farrer & Co, please speak to your personal property manager or visit: www.farrer.co.uk