Five minutes with… Kate Bright, Founder and CEO of UMBRA International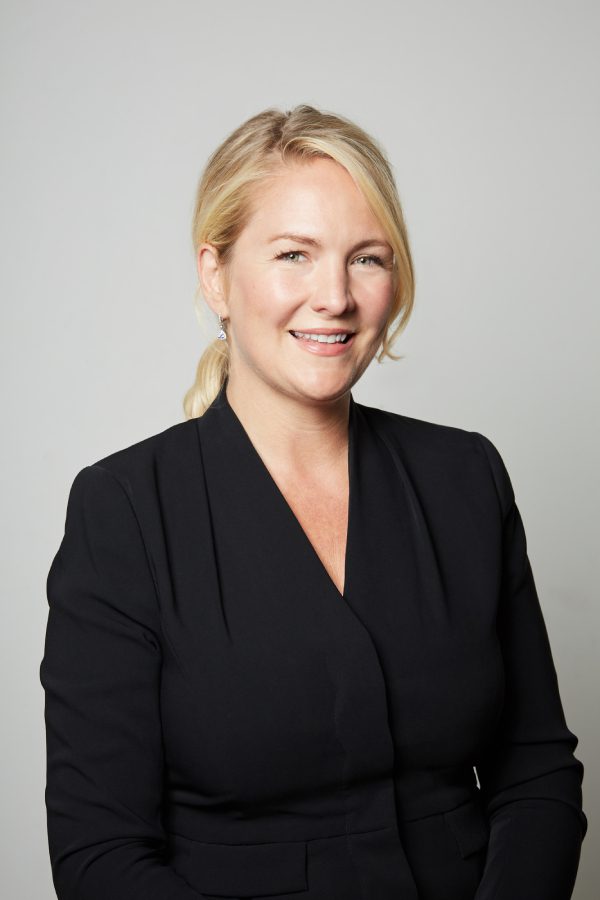 For the next part in our series, we talk to Kate Bright, Founder and CEO of UMBRA International, a company that provides bespoke protective and proactive security and secure lifestyle solutions for UHNWIs. We look at how the landscape has changed from simply needing a bodyguard to now requiring a holistic offering that covers everything from private WiFi connections to robust technology solutions for the home.
Can you tell us how your company started?
I spent 15 years, from 2000 to 2015, working in private and family offices on the client side. I worked with clients who needed security in its raw form: physical protection and bodyguards. However, the security for several clients started to change; it wasn't just physical risk, but digital and reputational risk they needed protect against. It wasn't just about needing bodyguards and Close Protection, but it started to become a more holistic approach to security that I was delivering. When I underwent my Close Protection (bodyguard) training, it acted as a lightbulb moment: I saw the benefit of diverse teams and the idea of 'Invisible Security' became the start of my business journey.
UMBRA as a business was a natural extension of those 15 years. There are three pillars to the offering: UMBRA Select is our end-to-end recruitment division, finding full-time staff from security personnel to household and estate staff, to private and family office staff; UMBRA Advise helps advise clients of their risks and the solutions available; and UMBRA Secure is our 'security concierge' project management service where we help clients with protective or investigative security, from home security upgrades to due diligence and background checking.
What is unique about working with UHNWIs?
The sort of clients we work with mirror very closely the sort of clients Bold & Reeves work with, and the key element in these relationships is trust. Safety and security are very personal and clients need discretion, privacy, attention to detail, and empathy.
Empathy is definitely something that UMBRA has focused on in the private client experience of security – we empower our clients to understand security, what we call their 'Secure Lifestyle'. If clients are empowered to understand security, such as through the collaborative work we have done with Bold & Reeves on house security upgrades, they can then understand why that equipment is there and how to use it. Like Bold & Reeves, by getting to know our clients well, we can offer proactive solutions rather than reactive solutions – which is less stressful, costly and time consuming for all.
What other synergies are there between UMBRA International and Bold & Reeves?
As soon as I met the business development team at Bold & Reeves, I was struck by how similar the mindsets of our businesses are. That feeling of safety at home is something that Bold & Reeves really understand. As part of our service with Bold & Reeves, we can review a client's home security and present the findings as well as solutions to them. This gives them the opportunity to review and decide what they need. As we say, Secure Lifestyle starts with the home.
What services does Umbra International offer Bold & Reeves clients?
We are really excited to be offering the home security review with Bold & Reeves – it's a really good starting point for anybody on how to maximise their security at home. We can help clients come up with a project plan with Bold & Reeves to start clients on their Secure Lifestyle journey.
How do you support clients with tech security?  
We will often work with clients on the existing structure in their home on a physical and protective side. For example, at the start of Covid, a lot of people didn't have the right home security and secure IT infrastructure that they needed. From our tech teams, who do a lot of infrastructure upgrades, to partnerships with reputation management specialists, we can look at mapping the physical and digital risk together, alongside the physical, in a jargon-free way that clients can understand, and easily implement. Alongside that, our private staffing function can help to look at any gaps in personnel as well as make sure that background checks are up to date. We can also educate staff about any new security systems they may have to use.
From biometric systems to the latest handsets, we have to be at the absolute cutting edge of secure tech but we also need to understand what's appropriate for a client. We want to offer the best value to our clients as well as solutions that are going to fit around their daily life and work.
How has the tech and social media landscape changed since you started?
The three parts of our business work together in mitigating the problems that come with the changes in the tech landscape. If you have really good people (UMBRA Select), really good advice (UMBRA Advise) and a really good security methodology (UMBRA Secure) then we can support a client very safely and help them evolve with technology. Educating clients on the importance of being a good online citizen and giving them the toolkits for good cyber hygiene can be the most powerful support to a client's overall Secure Lifestyle.
What is it like being a woman at the forefront of these changes in security?
I don't often think too long and hard about being a woman in the industry. I think anyone working in a typically male-dominated environment has moments they realise they are bringing a difference to the table in terms of experience and mindset. I've always embraced that difference to help me stand out and be remembered, and add value to any situation I find myself in. It is a really exciting industry to work alongside and champion.
Before I launched UMBRA, having the Close Protection experience enabled me to operate on the ground, and see the benefit of diverse teams, for example having female operatives within certain cultures where it can be essential. I'm a real advocate for women entering the security industry, particularly now there are wider routes into work that isn't on the frontline, such as cyber security. Ultimately, the industry benefits from a diverse talent pool, an industry that reflects the clients and public it protects.
For more information about home security, please speak to your personal property manager or visit: www.umbrainternational.com