Five Minutes with… Islay Robinson, CEO and Co-Founder of Enness Global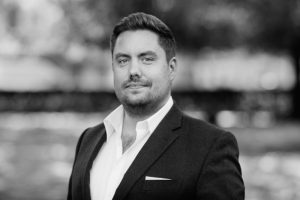 For this part in the series, we speak to Islay Robinson, CEO and Co-Founder of Enness Global to talk about what it takes to weather financial storms and how to problem-solve debt on a global scale
Can you tell us a bit about how you started?
I co-founded Enness in August 2007 with Hugh Wade-Jones after we'd been working together at Alexander Hall Mortgages. We founded the company the very same day that we witnessed the demise of Northern Rock.
However, now Enness is one of the leading HNW finance brokerages in the UK. We enable purchases on everything from property mortgages for homes you live in or rent, to commercial properties, real estate that you're building, securities finance, corporate finance, private debt, crypto finance, bridging finance and luxury asset finance. We can solve any debt requirement on a global scale.
How did the financial crash affect your business?
Our business model was shattered the day we started! However, while every mortgage broker had overheads, staff, and big offices, we came without any of that baggage. We looked for different ways of doing things and started charging clients a fee for our advice. By charging our clients a fee for a mortgage that works for them, it means we're not dependant on the banks that pay commission. We built a different model as a result.
We were also nimble enough to look for more lenders. We knocked on as many banks doors as we could find to seek out new lenders, including banks that didn't originally work with brokers – it opened up a huge marketplace. And we got a lot more customers as a result.
How has the company changed since then and how far has it grown?
Back when we founded the company, we were 26 and had lots of fun. But it involved a few hard years – it was a time when the housing market crashed and businesses were going under. By 2013, we decided to grow the brand and hired more people. By 2015, there was talk of Brexit. We thought we were overexposed to London, so we decided to open an office in Monaco.
Monaco said no to us three times before they said yes, but eventually, we cracked it. And we were flooded with clients. Clients over there wanted even more sophisticated transactions and were looking at bigger values. Soon after, we set up offices in Dubai and Jersey, which opened up an even wider client base. More recently, we opened a Zürich office and strengthened our team in Geneva.
What sets your service apart for high-net-worth individuals?
Just because someone is wealthy and they've built a big company or they've inherited a lot of money, it doesn't mean they have financial literacy around mortgages. We help clients achieve the best outcome and deliver that transaction smoothly and efficiently. We make sure it's the right solution and just deliver it.
We've always been problem solvers. As we've grown in experience, people continue to come to us looking for the best solutions, such as when their circumstances transcend different jurisdictions or they have a large property portfolio.
How do you know Bold & Reeves?
I met Nick Samuels, COO at Bold & Reeves, back when he was at Foxtons and we were at Alexander Hall. We've reconnected over the past year or so and we value what Bold & Reeves does. It's the same concept as before; just because you own a big house doesn't mean you know how to manage it. The Bold & Reeves service involves excellent execution, solving problems and getting things done.
Are there any particular synergies with Bold & Reeves and Enness?
Trust. You get the best advice from a close circle of professional advisers. That trust is very important and everyone clearly trusts Bold & Reeves with their most important assets.
How is Enness and Bold & Reeves looking to work together?
We're working with Bold & Reeves to network with our client list of wealthy individuals and their advisers. We've built a lifestyle proposition that we share with clients where we showcase our partners and interview really interesting people.
For more information on Enness Global please speak to your personal property manager or visit www.ennessglobal.com