Five Minutes With… Ben Arnold, Founder & MD, BBB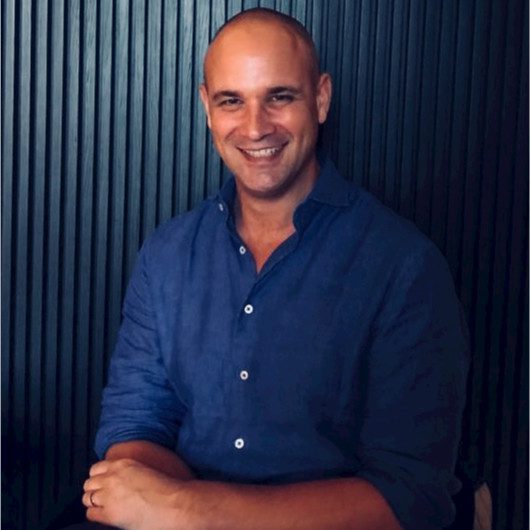 Bold & Reeves has a great network of like-minded businesses that operate with similar exacting standards and share our core values. BBB (Battered Black Book) offers expertise, networks and contacts for staff in private businesses across everything from travel, property, business and finance, to philanthropy, fashion, music, art, hospitality, concierge, and luxury goods. The founder Ben Arnold tells us how it all began.
What is BBB and when did it first launch?
BBB (Battered Black Book) started about two and half years ago, initially as a directory; a well-thumbed black book of services and suppliers that we work with, and recently relaunched as a member's club. It sits alongside two recruitment businesses I run, which are Sorted Personal Management, hiring into the arts, entertainment and creative industries and Arc Advisory, which is dedicated to high-net-worth private clients and family offices. For the latter, we're best known for recruiting managerial and support staff, be they personal assistants and executive assistants, or chief of staffs, general counsels and CFOs.
Our original network was created for our PA candidates, initially hosted on a private Facebook group, as a platform where this group of individuals could collaborate, and share ideas, recommendations and services. It worked really well, as often these individuals are not part of big organizations, so they really value having this network of like-minded individuals and trusted connections. They work across many different fields, from fashion, music, and film, to family offices, so the network and knowledge base is really quite broad. We then launched this network on the BBB app.
How does BBB work?
The BBB platform works as a private network for members (staff in private offices) to get in touch with the relevant partners that provide a service (such as Bold & Reeves). It started as a directory, however, now it has become much more reactionary. Our members simply post an enquiry into the app and other members can reply and offer recommendations of their own, or we can recommend a BBB partner. For example, if a member is looking for a luxury property management company, we can jump in and recommend Bold & Reeves and directly connect the member to Henry Browne, Head of Client Services at Bold & Reeves. We cover everything from business and finance to travel and gifting.
Similarly, a member might look for a company that does home cinema renovations. The member would post an enquiry, we would tag the relevant partner in the comment, and the partner will get a notification and be able to respond straight away. The member can directly message and ask for more details and they can then connect outside of the app. It saves having to do hefty amounts of research or calls to get the contact.
It's a private, invitation-only club for both members and partners, and we only accept three partners per category or service. At the moment, Bold & Reeves is our only property management company. When we do add on a new partner, we make sure there is enough of a difference between the companies, so BBB is offering clear choices and the partners aren't stepping on each other's toes.
What sets your service apart?
Most of our members work in a private capacity, such as in a private household or if they're within a larger company, they'll also be managing their principal's private affairs. We're very protective of our members' privacy, so with our app being invitation-only, we're able to maintain that level of discretion whilst also allowing members to chat in the forum or message other members and partners privately. No one is an expert at everything but through the collective knowledge bank and connections to true specialists, such as Bold & Reeves, members can access invaluable contacts across all areas and fields. Members also receive added benefits from our partners, such as preferential rates, upgrades, or additional perks.
What synergies does BBB have with Bold & Reeves?
Bold & Reeves is invaluable to its clients in terms of time-saving and efficiency. In the same vein, BBB provides members with direct contact with a specialist partner, without the need for a middle-man (such as a concierge) but straight to the source, so members are fully informed when making important decisions. At this level within the industry, we are both working with people who are time-poor, and who require the highest levels of efficiency and standards to be met.
What can we expect from BBB in the future?
In the immediate term, we're excited that our events diary is filling up again – before lockdown Bold & Reeves hosted a fabulous evening for our members at Annabel's. Events are fantastic opportunities for our partners to connect with members in person, so it'll be nice to get those backup and running again to meet more members, old and new.
Whilst always conscious to maintain the demographic of the BBB club, we are planning to broaden membership in the near future too.  Sometimes described as 'open-book concierge', BBB provides an interesting, better-connected alternative to the traditional concierge model and we're keen to welcome end clients into the club alongside management and support teams.
To find out more about BBB, please visit www.thebbbook.com or speak to your personal property manager.