Navigating the Coronavirus and preparing your home for Spring
As the saying goes, you don't need a rocket scientist to change a light bulb.
It can help though if you have a nuclear physicist, like our electrician George, from Bulgaria.
Together with his team, George recently changed the light bulbs in a client's swimming pool at home in London.
The client – aghast at the quotes for the job from independent contractors – was more than happy for George to don his speedos, and with the help of his fellow Bulgarians, both change the flickering bulbs, and saved 95% off the bill.
No matter that George lost his footing and ended up soaked… a £5k job for £200 does wonders for client relations.
The majority of our customers say they feel less exposed to exploitation from their suppliers, as a result of retaining our services.
At this time of year our property management team usually start preparing homes for spring… pool repairs, garden refurbishments, and roof terraces installed are very much the focus of our attention.
This year of course it is different, and we are helping to mitigate the Coronavirus on behalf of our whole client group.
As a general policy, as of Tuesday 17th March our whole team has been working from home, although the office is manned by at least one of us each day.
Our property management team continues to be available 24/7, to support you in any matters relating to your properties, and to visit your home and support you where necessary.
As a reminder we offer the following services:
House sitting empty properties to ensure their security and operability
Deep cleaning and sanitisation services – to operating theatre standards
Food and prescription deliveries for those who cannot or would rather not leave the house
Access to private security solutions both intermittent and 24/7/365
Drop-in home security and functionality checks if you are overseas
Concierge solutions, transport ideas, care taking and janitorial services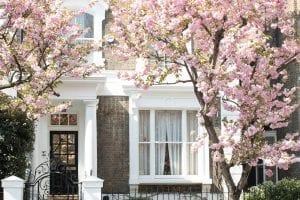 Spring is here
Our deep spring cleaning service is also available as usual. Call a member of our team now on 020 7408 7590 to schedule yours in.
A Bolly Good Offer
Our mood-enhancing customer reward scheme continues ad infinitum.
When you introduce a new client to Bold & Reeves we will send you a case of Bollinger champagne. As if this wasn't enough, the client you introduce will receive a 25% discount on our audit fee for their property.
And if you've already referred us, we will upgrade your next case to Bollinger Grand Anneé.
Please forward this email to anyone you feel would benefit from the Bold & Reeves service.
They should email Georgina Peech, or call 020 7408 7590
Our most recent blogs:
We wish you well in navigating these unusual times. Please do not hesitate to contact us should you feel we could be of service to you.
Kind regards,Bill Shipton and the B&R Team