Bold & Reeves Welcomes Henry Browne Into The Management Team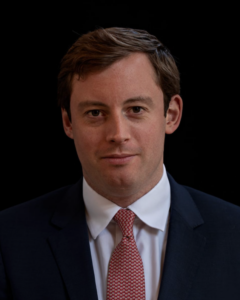 The prime property management company welcomes Henry Browne into the Management Team at Bold & Reeves as Head of Business Development.
Bold & Reeves had its most exceptional year to date in 2021. With a record number of new clients and a whole host of new staff to support this growth.
Many of the initiatives to support its expansion have been spearheaded by Henry Browne. Before joining Bold & Reeves, Henry had an extensive background in property, working for six years with three leading estate agencies. For the past three years, he has been developing partnerships and supporting clients at Bold & Reeves in his role as Head of Client Services. However, this month, he joins the Management Team as Head of Business Development.
Henry Browne, comments: "I am delighted to have joined the Management Team at Bold & Reeves and to be offered the opportunity to Head up the Business Development at what is an exciting time."
"Off the back of a record year we have great momentum entering 2022 and I truly believe the unique offering we provide will continue to become more and more of a key part of property owners thinking, especially in the prime and super prime London markets."
"I look forward to continuing to work with our broad range of introducers and expanding our footprint both domestically and internationally."
Alongside this news, Angus Thackray, who joined Bold & Reeves in 2019, has been promoted to Senior Property Manager. He will continue to be responsible for managing Bold & Reeves' super-prime residential properties but will also support Henry in his new role.
For more information, please visit boldandreeves.local or email henry.browne@boldandreeves.co.uk