Five Minutes With… Raff Flackett, Director, Great Britain, BE Education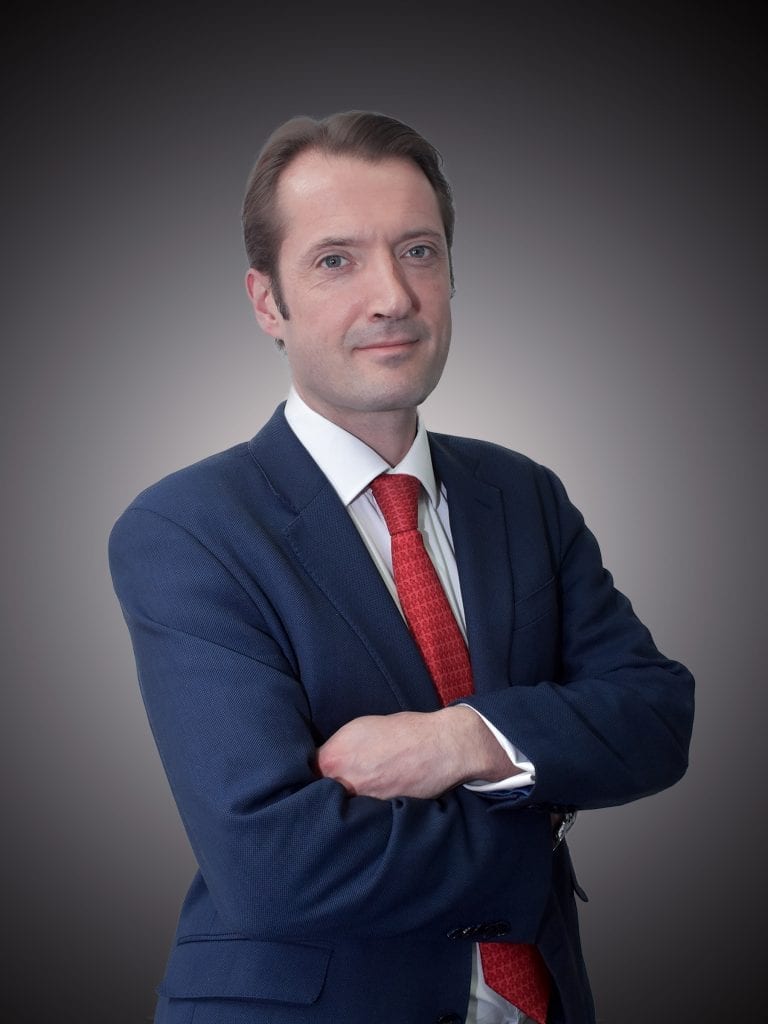 Bold & Reeves has a great network of like-minded businesses that operate with similar exacting standards and share our core values. One such company is BE Education, a professional education company founded in China in 2003. Raff Flackett is the director of the UK office, offering a range of consultation services to help students realise their full potential and study at the finest British schools and universities. We speak to him to find out more.
When did BE Education first launch?                                 
BE started 18 years ago. It was founded by a couple called Emma and William Vanbergen, who are still very much involved in the day-to-day running of the company. They built it up from scratch originally in China. They were the first to introduce families to the benefits of sending their children to British schools earlier than sixth form and making it much more accessible.
What does BE Education do?
It's for families who may be daunted by applying to British schools – we're here to help them. It can be incredibly confusing; no two schools have the same application process and for some schools you have to apply up to three years in advance and compete against hundreds of applicants. We're here to offer advice and guidance. We want families to be ambitious but at the same time the most important thing to us is the child's welfare and deciding the best educational journey for them.
Families get impartial advice from us. We offer a very personal service, even taking them on tours around different schools and providing insights into which might be best suited. It's great when you hear an excited reaction from a child saying how much they like a school. Then we help children prepare for school, not just through studying, but by helping them develop the intellectual and cultural curiosity schools are looking for.
How far has BE Education come today?    
BE Education is now one of the largest education consultancies in Asia. Together with Wycombe Abbey in the UK, we've built Wycombe Abbey Schools in Changzhou and Hong Kong, and are due to open two further campuses in Hangzhou and Nanjing. Through our holistic approach to education, our mission is to develop self-confident children who have empathy towards others and a clear sense of responsibility.
What is your role at BE Education?
I'm the UK Director. I joined seven years ago to help launch the UK office. Originally, my role was to service families on the ground and slowly build the reputation here. Now, a big part of my job now is building relationships with schools.
How has Covid affected education?
The impact of Covid and education is too big to cover but it's amazing to see what the independent sector has done. They've felt a lot of pressure from parents but they've done some really amazing things. Right now, a British boarding school is probably one of the safest places to be because they have such an important duty of care. There's also an optimistic feeling that in September everything is going to be back to normal.
What is the reach of your business?                                  
Our client base is diverse. We have families from China, Hong Kong, Russia, the Middle East and Europe – all over. Most of our business comes from referrals. There are a lot of tight-knit communities in London who recommend our services among their friends and families.
How did your partnership with Bold & Reeves come about?                              
I was introduced to Bill Shipton, the Managing Director of Bold & Reeves, through our Business Development Manager. Both our companies look after high-end families, offering a service that goes above and beyond.
What synergies does your company have with Bold & Reeves?                         
We like to work with companies with similar values. Trust is a key word here. We are focused on nurturing long-term relationships, as is Bold & Reeves. We have three principles we always adhere to: always do the best for students; act with honest and integrity; and strive for continual improvement. We never forget that at the centre of what we do is a child, and around that is a family. All our focus is on the client and their satisfaction with a service, which is very much the same as Bold & Reeves.
How does your company fit into the world of building management as a whole?      
Whether it's property management or education, our clients are looking for an end-to-end holistic service with a single point of contact. When you're moving house, you don't want to deal with the baggage that comes with that, so it's great to work with Bold & Reeves where that journey and those referrals concerning schools and education are as smooth as possible.
What is on the horizon for BE Education?
We have some events coming up (finally!) that are focused on bringing families together. I will be interested to see where the summer goes and whether we can do all the things we have planned. Most importantly, we are always here for advice and schools are still very much open for business.