Five minutes with… Andrew Paulson, Partner at Lees Associates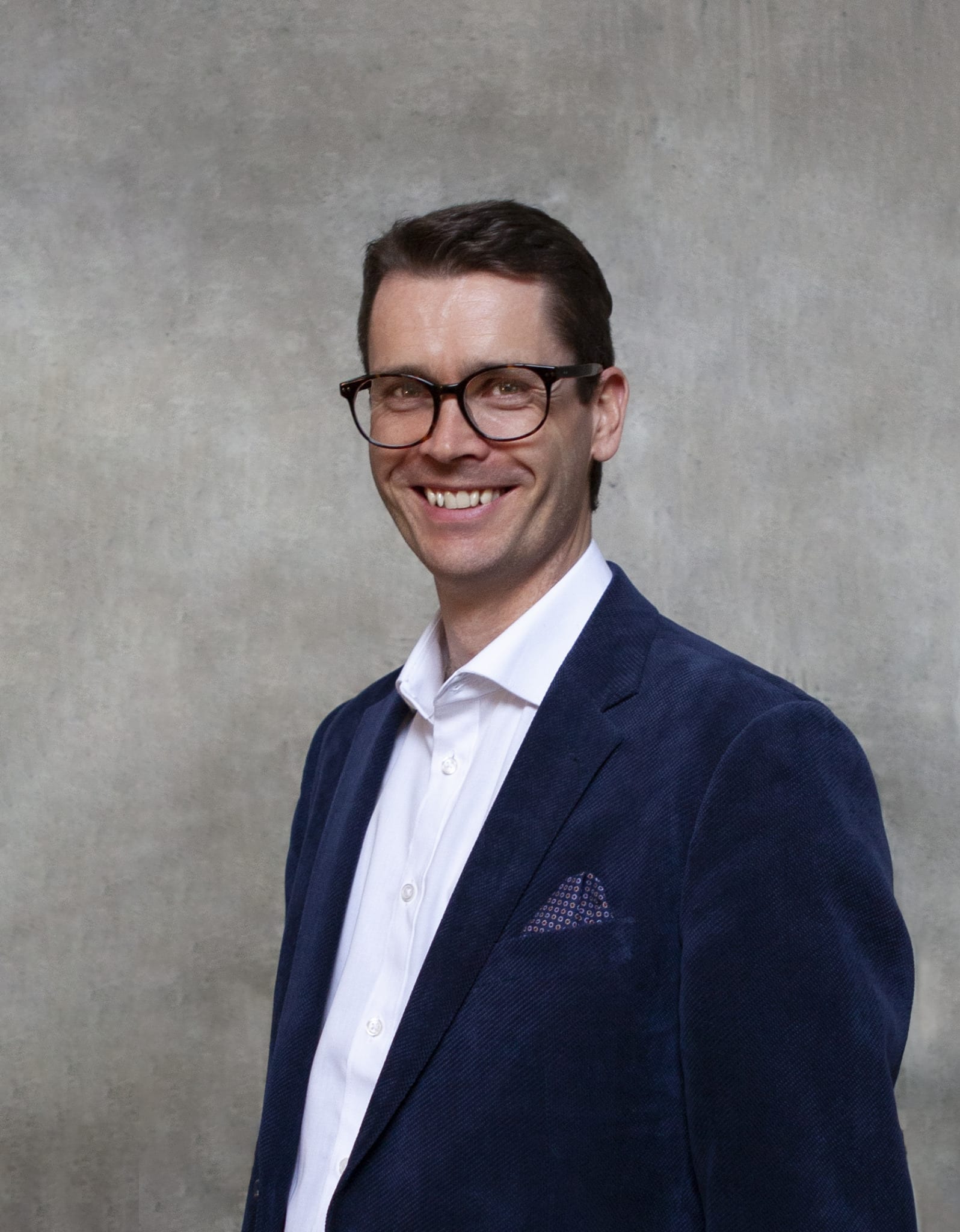 Bold & Reeves has a great network of like-minded businesses that operate with a similar exacting standards and share our core values. One such company is Lees Associates, one of London's premium boutique luxury architecture and interiors firms. Andrew Paulson, partner at Lees Associates, and his team are involved in many inspiring projects around the city. We speak to Andrew to find out more.
When did Lees Associates launch and how did it come about?
After spending some time working alongside interior designer Nina Campbell, John Lees founded the practice in 1981 – so 2021 is our 40th anniversary! Hopefully we'll get to celebrate in style later in the year.
From its inception the practice has specialised in the high-end market across a range of sectors including hospitality, retail and commercial, but our primary focus has always been on residential.
How has it expanded since its launch?
The practice very quickly established its reputation for high standards of design and delivery, working on some of the finest properties in and around London, from the Savoy Hotel to Harold Macmillan's Birch Grove estate in Sussex. It's a reputation that I am proud to maintain to this day.
As you can imagine, the practice has expanded and contracted a lot over the past 40 years but we have always felt most comfortable at around 15-20 people. Kathryn Archer and I, the two partners, retain a high-level of involvement in every project we undertake. It's very important to us – we find that if we grow any larger than that we start to lose that involvement.
When did you join the company?
I joined as a Part 2 Architectural Assistant in 2003 and became a Partner in 2011 when John Lees retired. When I reflect on it, I'm pretty proud of my move from Assistant to Partner in under 8 years! I'm also celebrating my 10th anniversary as a Partner. In those 10 years it feels like we have been through everything: a recession, Brexit, a pandemic. But through it all we have been privileged to work for some incredible clients on some wonderful properties.
Prior to joining Lees Associates (LA) I had worked for a small local conservation practice in Kent, where I spent a year working on the restoration of the National Trust's Ightham Mote. I think I learned more in that year than I did in the five years studying architecture at university!
What have been your stand-out projects?
To have personally worked on two of the four penthouses at One Hyde Park has been a particular highlight. To be entrusted with the responsibility to oversee the delivery of some of the most valuable real estate in the world is a genuine privilege that I will never take for granted.
At the moment, we are nearing completion at a penthouse in Eaton Square, we are on site at a house in Wilton Crescent and we have just been appointed on the refurbishment of a gorgeous, almost fairy-tale home in Little Venice overlooking the canal. And we have lots of exciting projects in the pipeline too – watch this space!
How do you look to provide an exceptional service for your clients?
We take the time to get to know our clients and how they live. Only then can we respond to their project brief and design and deliver a home tailored to their needs. Most of our clients are extremely time-poor, so our approach focuses on extracting as much detail and value from our time with them as possible.
We provide a very personal service and we can be trusted to follow through on our promises. If there is one thing more than anything else we do to earn that trust, I would say it is simply our responsiveness: we are always there for our clients and we always respond promptly, if not immediately
We also 3D model all of our projects. We can then quickly adapt the model into a proposed scheme, or series of options. And the beauty then is how we can share the model with our clients via a simple app for their phone or tablet and they can then navigate through it at their leisure. This is hugely beneficial, especially at the moment, when face-to-face meetings are rare, if not impossible.
How did your partnership with Bold & Reeves come about?
After an introduction to Georgina Peech and then later meeting Bill Shipton and Henry Browne, it quickly became clear to me that we have so much in common in terms of our values and our client service. Bold & Reeves operate at the very top of their game and we are proud to be associated with them.
What synergies does your company have with Bold & Reeves?
We are passionate about delivering the highest level of client service at all times, and ultimately that means making our clients' lives easier. We both embrace technology too. For example, I was immediately drawn to the Bold & Reeves app, which is so user-friendly, and which has far-reaching potential.
What exciting things do you have planned this year?
As we enter our fifth decade in business our goal is to stay fresh and innovative, to consolidate where we are as a business, and to grow in a sustainable manner.
We launched a new side to the business last year, offering in-house 3D measured surveys, not just for our own projects but as a standalone service too. From the surveys we build Building Information Modelling (BIM) models of the properties, from which all the drawings are generated. Having an accurate and reliable model of the existing property at the start of a project is so valuable that if we are appointed as the architect to take the project forward, we will refund the cost of the BIM model. The popularity and success of this has been incredible and we are really excited about how this side of the business will blossom.
To find out more about Lees Associates visit www.leesassociates.com or speak to your personal property manager.