January Newsletter: Bold & Reeves Joins Forces With Enness Global
Luxury property management company Bold & Reeves has launched a new partnership with Enness Global, a leading high-net-worth finance brokerage in the UK.
The luxury property management company Bold & Reeves has launched a new partnership with Enness Global a leading high-net-worth finance brokerage. The partnership will enable high-net-worth clients at Bold & Reeves to receive preferential rates when it comes to mortgages on a property.
The state-of-the-art technology of the Bold & Reeves management system records all maintenance tasks within a property in meticulous detail, alongside other key documents, and an in-depth budget record. This level of detail allows Enness Global to secure the best mortgage rates for clients.
Enness Global enables purchases on everything from property mortgages for homes you live in or rent, to commercial properties, real estate that's being built, securities finance, corporate finance, private debt, crypto finance, bridging finance and luxury asset finance.
The partnership sees Bold & Reeves continue to expand its services and reach, having had a record year for the business in 2021. The luxury property management company continues to support clients to deliver the best lifestyle services and contracts for luxury property management and beyond.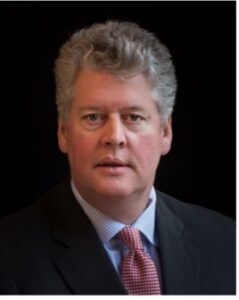 Bill Shipton, CEO at Bold & Reeves, commented: "We are delighted to be working closely with Enness Global. It enables us to continue to improve our services for clients, not only delivering the best luxury property maintenance but to support them in all aspects of their property management, and ensure that their most important asset is protected."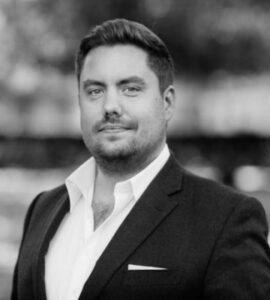 Islay Robinson, CEO and Co-Founder of Enness Global said: "We've been working with Bold & Reeves over the past few months to set out a partnership that will deliver the best rates and mortgages for their clients, from equity release to mortgages on multimillion-pound homes, secondary residences or buy-to-let investments. It's great to see the partnership finally come to life and support a whole host of new clients who want the best for their property assets."
Bold & Reeves partners with UMBRA International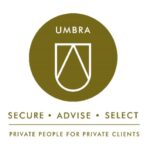 Luxury property management company Bold & Reeves has joined forces with UMBRA International to provide bespoke protective and proactive security solutions for UHNW clients
 As part of Bold & Reeves' continual expansion, the luxury property management company has partnered with UMBRA International, a company that provides bespoke protective and proactive security and secure lifestyle solutions for UHNWIs. By working together, Bold & Reeves will be able to provide a holistic offering of security for clients that covers everything from security personnel hiring to robust technology solutions for the home.
More and more high-net-worth individuals do not have the right protocols for their personal and professional security because of the constant advancements and changes in technology and lifestyle. The rate at which this change takes place is hard to keep up with and that's where UMBRA International steps in. As experts in both physical as well as online protection, they are masters at keeping people safe in the holistic sense. What's more, the company makes it easy for individuals to understand how to integrate security into their daily lives – from being able to operate the systems in their own home to matching the correct Security and Household personnel to a client's needs.
As part of this new partnership, UMBRA International will offer clients a home security review when they join Bold & Reeves. This review assesses all areas of the home, lifestyle and personnel planning that may need additional review. UMBRA International and Bold & Reeves can then come up with a project plan to deliver on these findings.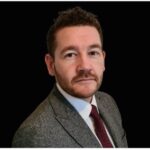 Nick Samuels, COO at Bold & Reeves says: "We are so grateful to be working with UMBRA International. Working with such experts in security enables us to deliver a holistic service for our clients so they can rest assured that their property and their lifestyle is safe and secure."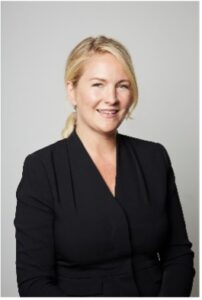 Kate Bright, CEO and Founder of UMBRA International, comments: "Safety and security are very personal and hyper-personalised and clients need discretion, privacy, attention to detail, and empathy. It's great to find a partner who appreciates those values and helps us protect clients in a way that suits them."
To find out more on these partnerships, please get in touch with Henry Browne, henry.browne@boldandreeves.co.uk
Client Engagement on BRMS
For our existing clients, we strongly encourage you to book a demo for our BRMS platform where you can track all the improvements and maintenance that are being carried out on your properties. Client engagement on the platform is an integral part of our service which gives you the peace of mind that your properties are being properly and professionally managed.
To book a demo please contact either Henry Brown or Matthew Atkins,
henry.browne@boldandreeves.co.uk
matt.atkins@boldandreeves.co.uk
A Bolly Good Offer
Our mood-enhancing customer reward scheme continues ad infinitum.
When you introduce a new client to Bold & Reeves we will send you a case of Bollinger champagne. As if this wasn't enough, the client you introduce will receive a 25% discount on our audit fee for their property.
And if you've already referred us, we will upgrade your next case to Bollinger Grand Anneé.
Please forward this to anyone you feel would benefit from the Bold & Reeves service.
They will then need to get in touch with either Henry Brown or Matthew Atkins,
henry.browne@boldandreeves.co.uk
matt.atkins@boldandreeves.co.uk