Lockdown Special – You'd Better Call Paul…
It has been said that the Bold & Reeves service is like having a family GP for your property and whenever anything goes wrong in their home, one of our client's three-year-old daughter gives the same command:'You'd better call Paul!'
She is referring to Paul Caley – one of the senior members of the Bold & Reeves property management team.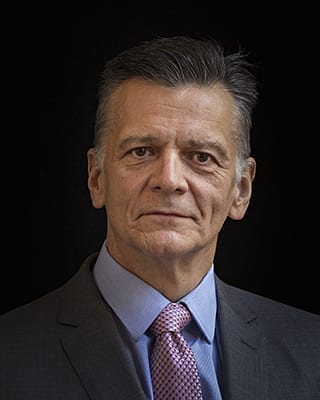 The analogy of our business as 'house doctors on call' has never felt truer than in recent weeks since the lockdown began. We've collected bottles of potions, portions of food, and all manner of prescriptions to ensure our clients have all the immune-boosting, virus-fighting, lockdown-facilitating support that they need in these strange times, all over London and the Home Counties.
And in addition to these new essentials, we are of course on hand as usual, to change light bulbs, plug leaks, fix boilers and generally do all the little things that often feel – literally or metaphorically – out of reach in everyday life.
---
Welcome to our April newsletter – a lockdown special that we hope is useful to you all.
We are conscious that for many of our clients these current circumstances that we all find ourselves in maybe the first opportunity they have had to spend real and prolonged time at home – albeit enforced.
In recognition of that fact, we've been asking ourselves how we can best support you, and would love to hear more about your experiences in the lockdown:
Are you well and coping with life ok?
What's missing for you?
What frustrations do you have about your home, or being at home?
How has the B&R service been useful to you in the lockdown?
What can we do more of, to support you and your family or community?
Please share the best things and the worst things about being in lockdown, so we can continue to tailor our services to better suit your needs.
Email your feedback to info@boldandreeves.com
---
Three trends we are seeing that you may wish to participate in, in regards to our offering
Work in empty properties…
Now is an excellent time to embark on modifications and maintenance to owner-absent homes, particularly in London. Many of our clients are currently out of town and for many reasons this can be a good reason to carry out more in depth pieces of work. Reparations can be upgraded from temporary to permanent, with the time and space being used as an effective 'spend now to save later' period. We are here to support you with all manner of requirements – nothing is too big or too small.
It's a great time to save money
Over the next few months it may well be easier to save money than to earn money. And as you know, one of our core missions at Bold & Reeves is to reduce TCO (total cost of ownership) on all our client's properties. With this in mind, since the end of last year we've been prototyping a new initiative – saving £250k in the process, on the annual utility charges across just four houses. That's an average annual saving of over £60k each. Sign up to have your own utilities budget reviewed here.
A perfect time to install remote monitoring
Because our estate management team are in fact busier in the time of Coronavirus than ever before, now is an excellent time to give some busy people even more work to do… which as everyone knows is a good recipe. Throughout the lockdown we will continue to install remote monitoring devices to our client's homes, meaning that while you are away you will have more control than ever over your home and the way it functions. Not to mention being fully prepared for the first trip you take, when the restrictions ease up.
---
We have recently taken on new clients in the following areas
---
A Bolly Good Offer
Our life-enhancing customer reward scheme continues to add Infinitum.
When you introduce a new client to Bold & Reeves we will send you a case of Bollinger champagne. As if this wasn't enough, the client you introduce will receive a 25% discount on our audit fee for their property.
And if you've already referred us, we will upgrade your next case to Bollinger Grand Anneé.
Please forward this email to anyone you feel would benefit from the Bold & Reeves service.
They should email Georgina Peech, or call 020 7408 7590
---
Our most recent blogs
---
We wish you well in navigating these unusual times. Please do not hesitate to contact us should you feel we could be of service to you.
Kind regards,
Bill Shipton and the B&R Team